Upturned Nose
Nostrils are visible because of the upturned nasal tip!

Features:
The nose is short and the nostrils are visible. This will be made into a nose with an appropriate length and angle.
Procedure:
1. Extend the nasal tip with the cartilage
Extended the upturned cartilage of the nasal tip downwards then fasten it.
2. Heighten the nasal tip
Placing the nasal septal cartilage between the cartilage of the nasal tip to strongly support it heightens the nasal tip resulting in a more pleasing appearance.
3. Heighten the nose bridge
In most cases, due to the low bridge, the nose bridge is heightened with an implant.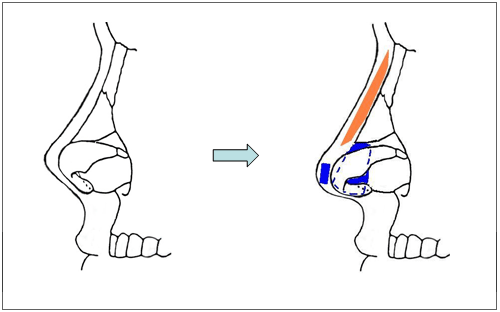 case1.

case2.